These uniquely designed events offer individuals the opportunity to travel with scholars or spiritual leaders to places of great historical, religious and cultural significance.
---

Italy
Italy is a deeply satisfying land – rich in natural beauty and boasting a long and rich history celebrated in soaring ancient monuments, inspiring religious sites, charming city centers, and the greatest concentration of art in the world. After exploring cultural, historical and religious sites, world travelers are treated to delicious food and the warm and friendly hospitality of the Italians who have perfected the art of living life passionately. Come join us on an Illume journey to Italy.
Join an inspiring journey to Italy:
---

The Holy Land
The Holy Land is often referred to as the 5th Gospel, a place where the people, places and events of the scriptures come to life in evocative ways. Modern world travelers walk in the footsteps of countless pilgrims past who have come here to connect with their faith heritage, walking along the shores of the Sea of Galilee, tracing the path of Jesus through the streets of the Old City of Jerusalem, and visiting places where visionary men and women bore witness to their faith. The Holy Land is unique in that it affords an unparalleled opportunity to learn more about other faith traditions and how their beliefs and practices intersect and reinforce one another. Come journey with us on a pilgrimage to the Holy Land.
Join an inspiring journey to the Holy Land:
---
Greece
Greece has been a crossroads for civilizations and showcases that to modern visitors. Ancient temples perched on hilltops overlooking the blue Aegean sea are iconic images of this land. For Christian pilgrims, Greece represents an important place for tracing the life, times and work of St. Paul and other early Christian leaders in places like Thessaloniki, Philippi, Athens and Corinth. Short cruises through the Aegean make it possible to visit the great archaeological park of Ephesus and St. John's mystical island of Patmos. Greece offers a great place to explore ancient Greek and Roman religion, to compare and contrast it with early Christianity, and see the magnificent art and architecture that expressed the religious impulse of the ancients, of early Christians and of the late Roman and Byzantine world in the dazzling mosaics of Orthodox monasteries. Throughout Greece, modern visitors are treated to warm hospitality and delicious food all while taking in vistas of ocean and historic landscapes.
Join an inspiring journey to Greece:
Check back for future dates.
---
Spain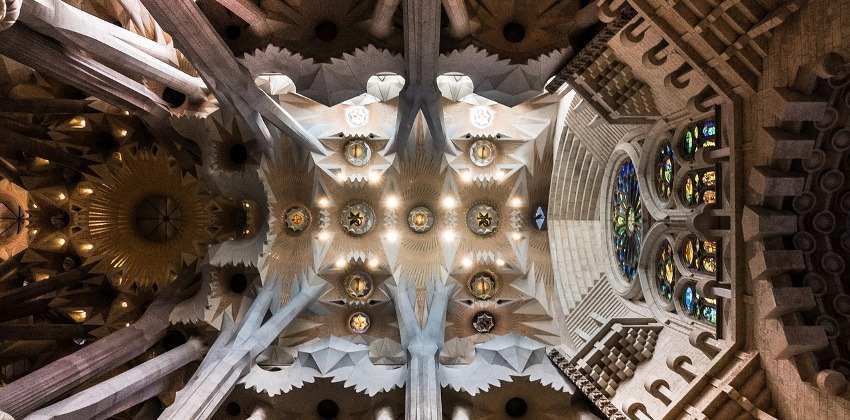 Spain has been a crossroads of cultures and civilizations, making it a unique place to explore the intersection of peoples and traditions. The southern part of Spain showcases Jewish, Muslim and Christian monuments, art and heritage. The central part of Spain includes charming medieval villages where visionary men and women forged important mystical traditions – such as Teresa of Avila and John of the Cross. The northwest part of Spain includes the tomb of St. James and the famous Camino de Santiago along which countless pilgrims from around the world have walked and meditated. The northeast part of Spain includes the birthplace of great saints – such as St. Ignatius and St. Francis Xavier – along with important religious and cultural sites – such as the Abbey of Montserrat and Gaudi's mesmerizing new Sagrada Familia. Come join us for an inspiring journey to this land of great passion and cultural heritage!
Join an inspiring journey to Spain:
---
France
Join an inspiring journey to France:
Check back for future dates.
---
Ireland, England, Scotland

The British Isles and the UK have exerted a far greater influence on world history than their size would suggest. Ancient Celtic communities were absorbed by the Romans, transformed by early Christian faith and its monastic centers, overrun by Vikings, and settled again by European immigrant groups – such as the Angles. The intersection of these historical forces led England to form one of the great Empires of human history, spreading English ideals and practices around the world. Much of US culture has been shaped by its British history and later by the great influx of Irish immigrants. Ireland-England-Scotland preserve a mystical landscape dotted with medieval villages, ancient religious centers, and great castles, cathedrals and palaces. Come explore this rich historical landscape on one of the following journeys.
Join an inspiring journey to the British Isles:



Check back for future dates.
---
Germany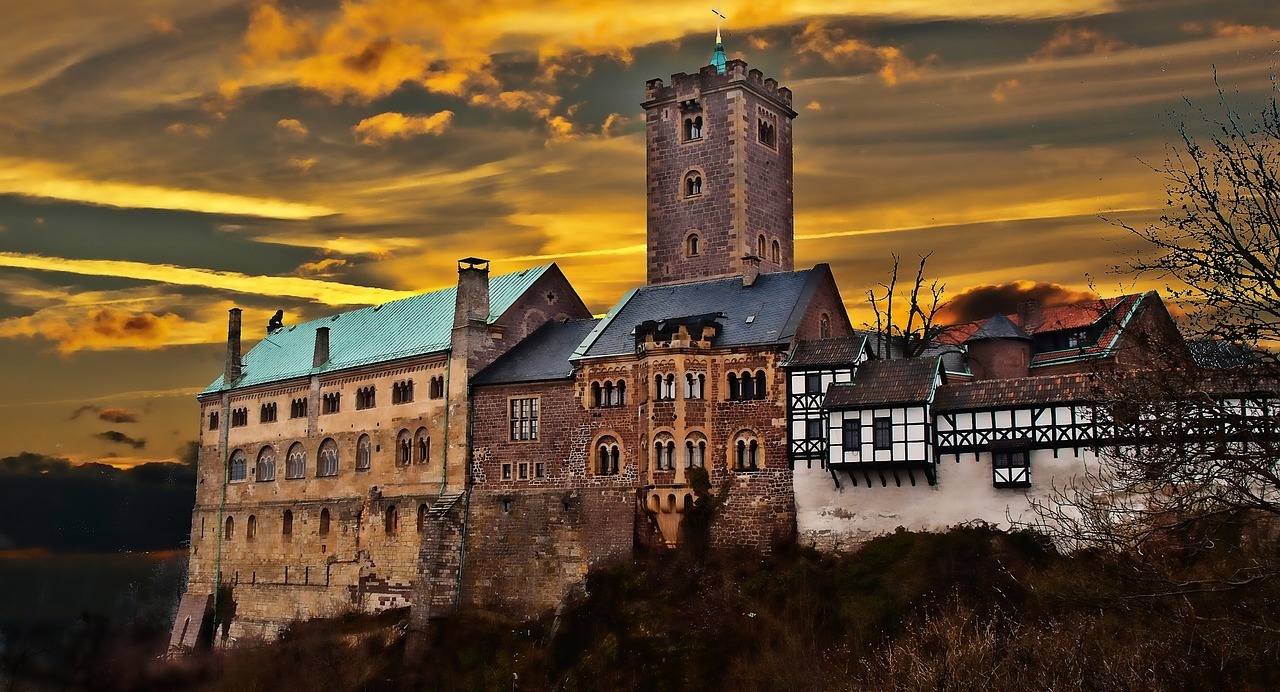 Germany has only recently become a unified nation, existing for centuries as a quilt of small feudal states which have been preserved in charming medieval castles, villages and regions. Recent development includes great urban centers of art and technology – including Munich, Frankfurt, Cologne, and Berlin. Martin Luther began one of the great shifts in western Christianity with his theses in Wittenberg (2017 being the 500th Anniversary of the beginning of the Reformation). Every 10 years the citizens of Oberammergau reenact the Passion Play in the foothills of the Alps. Germany is a beautiful land of charm, warm hospitality, art, and modern technology – and a place to explore important moments in world history. Come join us on one of these uniquely designed itineraries.
Join an inspiring journey to Germany:
---
To request information about any of the programs listed above, or to organize a unique group travel event on dates of your choosing, call us at 800-368-6757 ex 128 or fill out the contact form below. Complimentary travel packages available for group leaders.